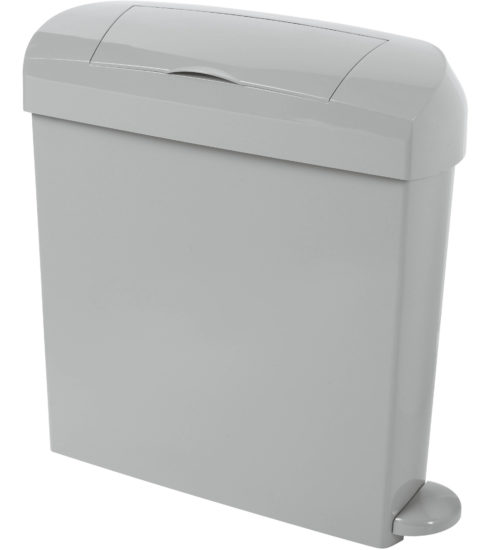 Recycled Grey Intima
Ecological and economical feminine hygiene unit
Product Code: LAD BIN ITM PDL GRY2
Intima is an aesthetically pleasing, robust and serviceable feminine hygiene unit. Available in 23-litre capacity, it has modern design that takes up minimal floor space. It can be used for liner exchange service.
The Intima incorporates exceptional functionality, quality and intelligent features to aid service and promote maximum hygiene, while making the end user experience pleasant.
As the name suggests, the recycled grey Intima is made of recycled ABS plastic. Tone of grey colour and consistency from one unit to the other tend to vary and cannot be guaranteed.
Get a Quote