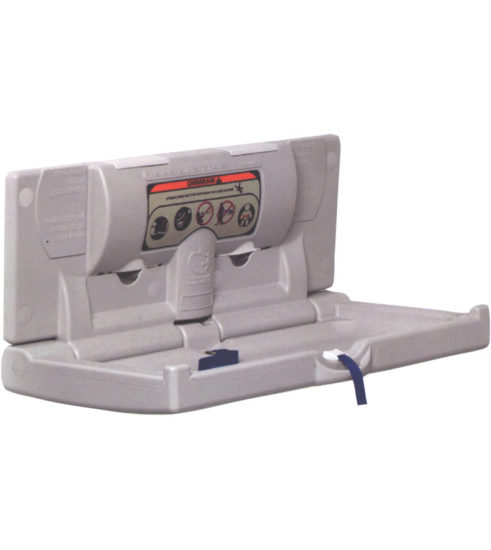 Baby Changing Table
Robust wall mounted horizontal nappy changing table
Product Code: BAB CHA HOR
The baby changing table is designed for safe and hygienic nappy changing in public washroom areas, whilst providing reliable strength and years of service.
It comes with a self-adhesive aluminium sign for the washroom door to indicate that a changing unit is located inside. Bag hooks located on both ends of the changing table allow the child's nappy bag to be securely hung for easy access, while the second hook is available for a hand bag, shopping bag, jacket etc.
Each baby changing table comes with universal instruction graphics and safety messages in six languages and Braille. It includes steel mounting brackets and hinges. Hidden pneumatic gas spring mechanism provides controlled, one handed opening and closing of the changing table.
Get a Quote