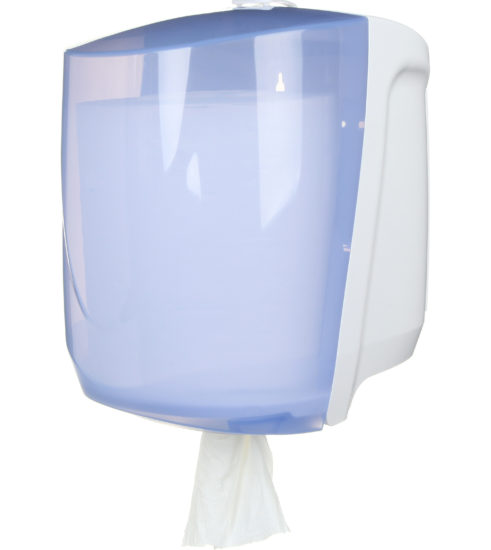 Easyroll Ellipse
Centre pull paper roll dispensers
Product Code: TSD EZY ELP
Easyroll Ellipse is a centre pull paper towel dispenser for washroom, kitchen and hospitality environments. The unit accommodates any centre-pull paper roll with a diameter of 210 mm and width of 230 mm.
Easyroll Ellipse comes with a patented adjustable tension ring, to create the right tension for paper types of different thicknesses to be dispensed in a controlled way. The Easyroll Ellipse comes with a translucent blue cover that enables easy inspection of paper level and is water and dust resistant to keep the towel dry and clean. Due to high customers' demand, we now have a new cover version in translucent white.
We also have two product versions that can accommodate perforated and non-perforated paper.
The unit can be secured with the standard Kennedy key or can easily be converted for keyless opening using the opening knob that is included with the product.
Get a Quote