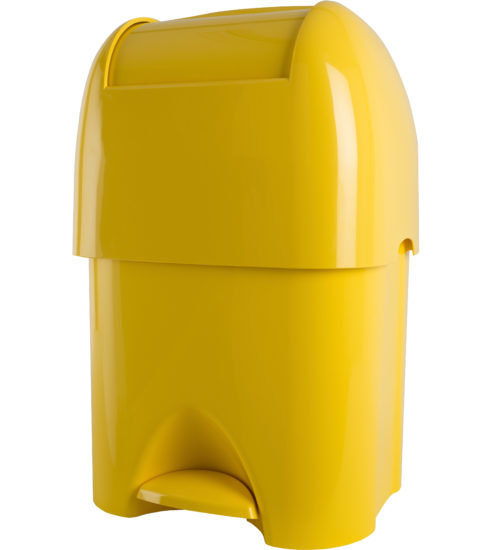 Medina
Pedal operated medical bin
Product Code: NAP BIN BAM YEL
The Medina is a 50-liter (13.21 gallon) pedal operated bin, designed for medical waste disposal.
It has a large waste holding capacity while remaining compact, modern and attractive in design. It is pedal operated to ensure maximum hygiene and its modesty flap ensures waste is not visible to the end user, while the unit's large centrally positioned aperture makes waste disposal easy.
The Medina incorporates a patent applied removable hygienic cover to aid serviceability. The hygienic cover protects the inside of the unit from soiling and can be removed for easy cleaning.
Get a Quote